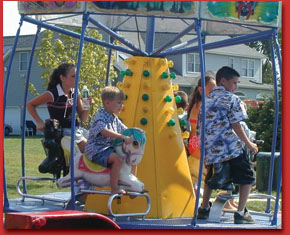 Welcome to Maurice's Party Animals. We are a one-stop-shop entertainment and event planning service. Whether you are planning a small party, a mid-sized party, or a large extravaganza, our experienced staff will help you plan your affair to artistic perfection.
Maurice's Party Animals is a family owned and run business with more than 40 years of combined experience in the entertainment industry. Our extensive resources keep us on the cutting edge of innovation in fun. We'd love to share our newest ideas with you.
Take a look around the site and have some fun.
Give us a call at 1-888-914-5500 or 1-973-762-8550 or email us to discuss your next event.