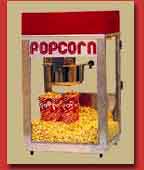 No event is complete without one (or all) of our classic carnival fun foods. Choose from Cotton Candy, Popcorn, Snow Kones & Pretzels. Fun Food Machines are available in tabletop versions or on antique carts. Each comes with a uniformed attendant to serve the fare.
Or choose a Hot Dog Cart, just like you'd see on the streets of New York. Our uniformed attendants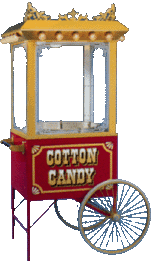 will serve them up.
And for those guests with a sweet tooth, try our Chocolate Fantasy Fountain. Dip marshmallows, graham crackers, pretzels & potato chips into our flowing fountain of delectable, creamy chocolate. Or imagine a virtual candy store wheeled in for your event. The Illuminated Sweet Shop Cart includes 18 Lucite bins filled with assorted candies that add excitement to any party.
OTHER GREAT CARNIVAL ITEMS!
Click on the picture buttons above to learn more.