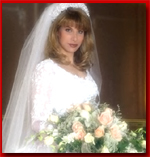 At Maurice's Party Animals, we understand that a wedding is simply the most important day in any family's life. Great attention must be paid to every detail of the entertainment portion of this special day and you can count on us to perform to perfection.
We'll provide you with one of our world-class DJ's to keep the party going. Our DJ's and Bands have extensive music libraries and years of programming experience to make your wedding reception a music and dancing celebration for young and old.
Maurice's Party Animals can also provide your guests with photos, videos, and audio memorabilia to help make your big day stay with them a lifetime. Give us a call at 1-888-914-5500 or email us for all your Wedding needs.
Click on the picture buttons below to learn more.