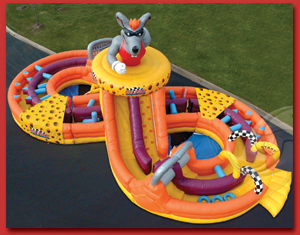 Maurice's Party Animals specializes in Bat/Bar Mitzvahs, Corporate Events, Weddings, Theme Parties, Birthday Parties, Fairs, Carnivals, and Picnics, and Special events for Schools, Colleges and Camps.
Maurice's Party Animal's entertainers are top-of-the-line performers and our entertainment equipment is impeccably maintained that promise you and your guests the best times of your lives.
Maurice's Party Animals is a family owned and run business with more than 40 years of combined experience in the entertainment industry. Our priority is to provide our customers with the highest quality service at the most competitive prices. Our packages are designed to give you the most value for your entertainment dollar.
Take a look around the site and have some fun.
Maurice's Party Animals - The place to come when you're serious about fun!
Give us a call at 1-888-914-5500 or 1-973-762-8550 or email us to discuss your next event.